The Baronés Lovey De Luxe has always been wild at heart.  Her love for music led her to a career as a rock photographer.  She spent time capturing the spontaneous musical moments of everyone from Slayer to Kenny G, concerts clubs, and outdoor festivals were just everyday occurrences for her. 
Tired of sweaty men, she branched into glamour photography. Lovey began incorporating my love for painting by applying make-up for clients for glamour photo sessions. She later learned to use computers to enhance her artistic ideas.
Lovey's next adventure was taking her artistic passions and transferring them into a 3-D art form.  It was a new experience; jewelry became a way of capturing her inspiration and inspiring others.  Lovey's designs are infused with art, music, and history producing an eclectic retro-glamour look.
Coming full circle The Baronés found herself back to photography. This time she took all her creative passions and wrapped them like a fist focusing only on glamour. She incorporated photography, makeup, digital artistry, and more to create a unique glamour business. Lovey's taken technology and blended it into her unique portraits, creating a new chapter in her work with motion portraits.
Excited about her unique artistry Lovey is inspired by the contrast of light and dark.  On the edge of a dream, candy-coated, or film noir she has created her own glamour circus. Lovey's style is unpredictable, unapologetic, passionate, and free from anyone's rules.  Her work embodies the freedom to be who one chooses.​​​​​​​
A wild child of glamour photography she now incorporates all aspects of her creativity into her portraits and products. Lovey stays wild at heart believing in her vision of an aesthetic life with value.  The Baronés Lovey De Luxe has a unique glamour company that helps women, men, and animals feel amazing.  She continues to travel locally and abroad with her glamour circus.  She is constantly yearning for knowledge and her interest in others drives her passion.  Lovey's wild heart cannot be broken.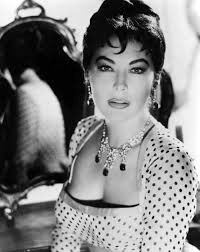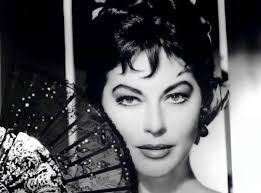 Old Hollywood Glamour 

Inspiration
Dropped in the middle of nowhere the Baronés stumbled and fumbled for a little sparkle.  From a distance, she could make out a glimmer. Entranced she followed the light and came across a tiny little town.  As she walked down the quiet little street the light grew brighter. She stopped in front of a huge shining sign housed by a sparkly new building. In large lights across the top was the name "Ava".  With wonder and excitement, she reached for the door.
Movie costumes filled the room. Glamorous dresses were encased behind glass with photos of the starlet wearing the designs. Along the walls, large poster-size photos with stories of Old Hollywood Loves & friendships followed in succession. Each story signifies different time periods in this starlet's life while filming her Hollywood hits.
A girl from the middle of nowhere dreamed of sparkle and found it. Ava Gardner was from this little town.  Just down the street at the only theater, she would watch the movies every Sunday with her mother. Little did she realize she would one day star with these performers. 
Lovey found sparkle and passion in a tiny town where one least expected it. In this little town was hope.  She found my star to give me hope.  Ava lived in a time when girls chased their dreams and the impossible seemed probable.​​​​​​​
The Baronés gives every person a little glamour to inspire them to make the best of life. No matter where or what they are going through her message is the power of hope. 
Through her glamour photography, the Baronés creates services and products for you to sparkle.  Allow yourself or your loved ones to shine! 
Professional photographs are a great memento of you and those you love. Remember this time in your life, or celebrate life with those you love!